Collaboration with Sam's Club!
In July 2022, Ocean Grounds collaborated with Sam's Club to launch Yunnan Red Honey Coffee Beans in more than 40 stores nationwide, which are directly harvested from our cooperative plantations in Pu'er (Simao) City. Coffee made from these beans are very mellow with an appealing aroma. 100% Arabica coffee beans exclusively from the coffee plantations of Simao City are selected, and through the unique red honey treatment method, 75% of the pectin is retained, giving our coffee a full-bodied flavor. After 12-14 days of semi-dry processing, a light fermented aroma and red berry flavor develops. Full-bodied but not bitter, fragrant but not acrid, it is an impressive high quality Yunnan coffee.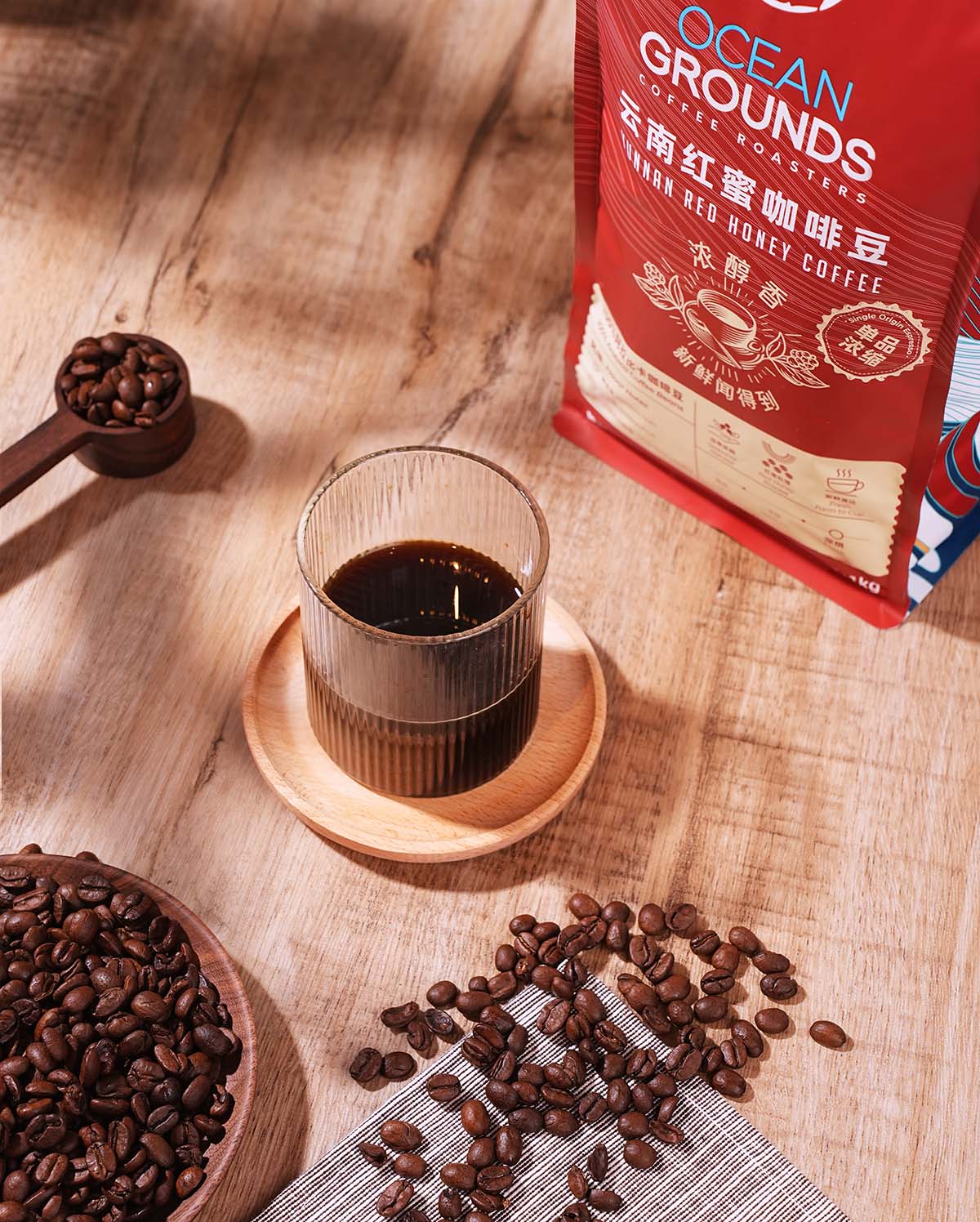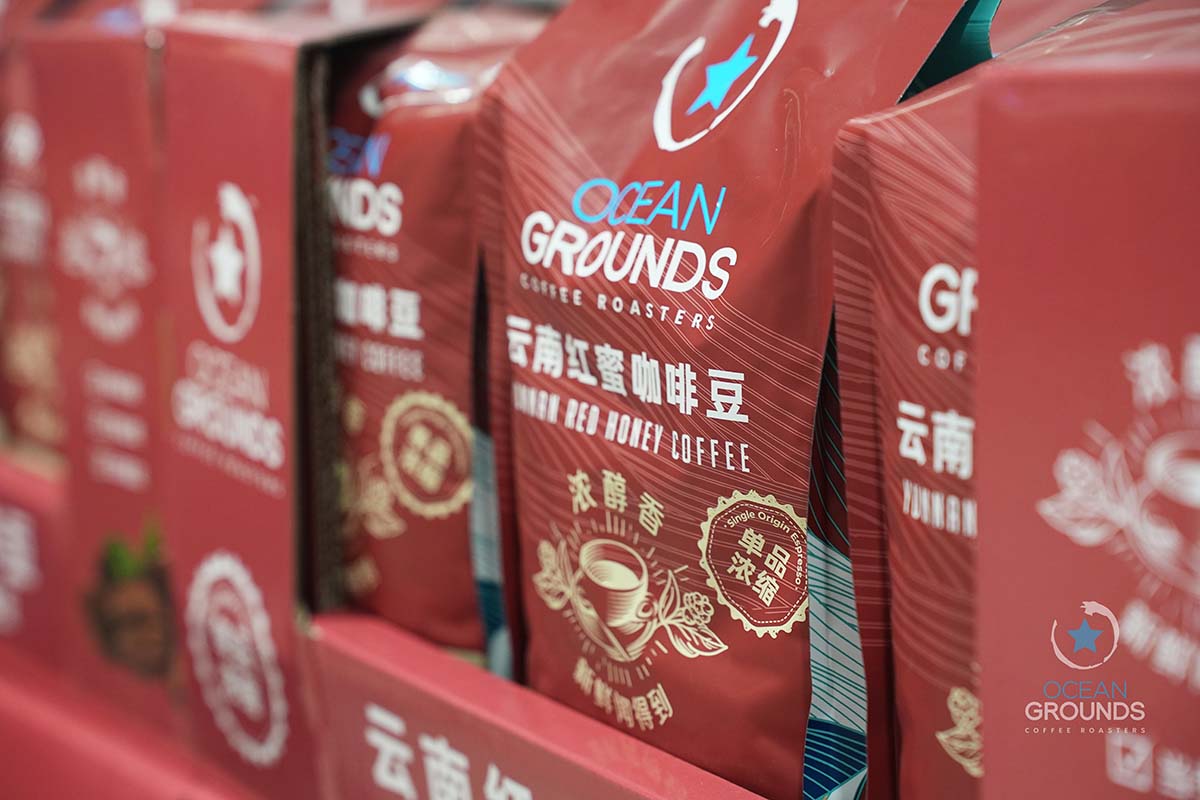 Yunnan Red Honey Coffee Beans at Sam's Club
It is the second popular product launched by Ocean Grounds in Sam's Club, following the Ethiopian Edelweiss Fine Coffee Bean. The market response far exceeded expectations, and consumer feedback was very positive. This coffee bean has been described as the "Rising Star of Domestic Coffee Industry".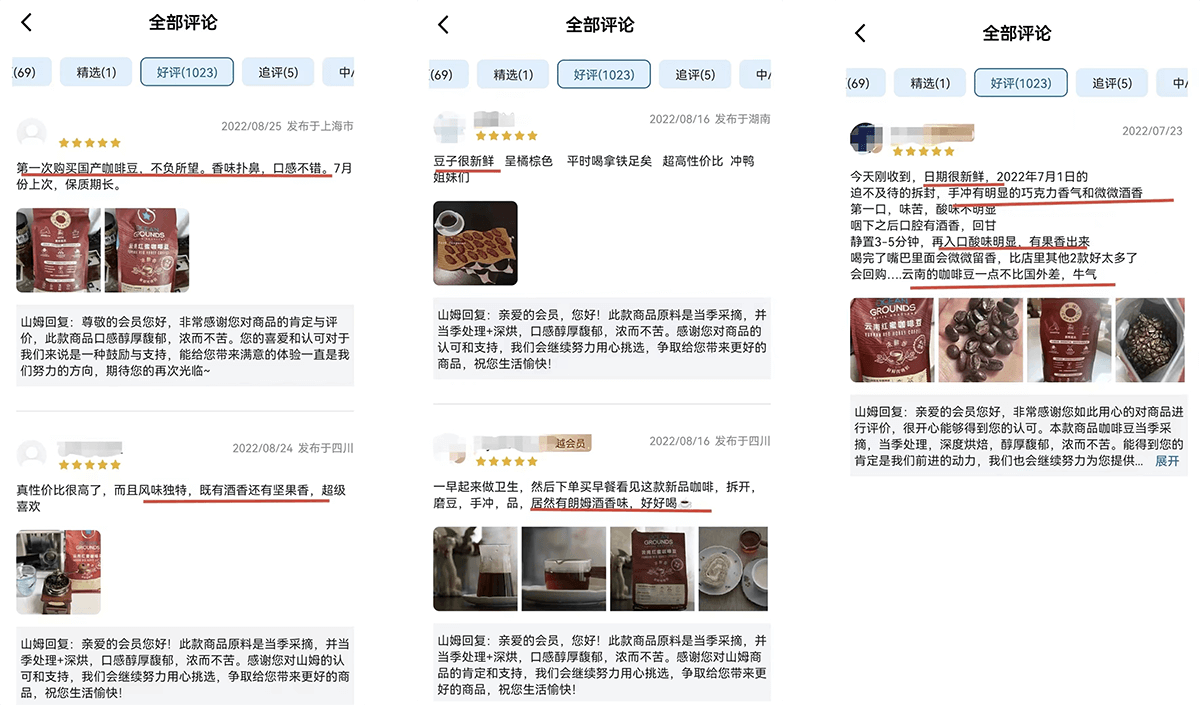 Please feel free to contact us if you are interested in our brand, products and services or want to get more details.
Please call the national retail and wholesale service hotline.
service@oceangroundscoffee.com