Coffee bean sourcing partners and cooperative estates
Every year, we purchase coffee beans from 18 countries of the 5 continents (Brazil, Colombia, Costa Rica, Ecuador, El Salvador, Indonesia, Jamaica, Honduras, Guatemala, Ethiopia, Kenya, Mexico, Panama, Papua New Guinea, Peru, and Yemen), and local procurement is also available.
Strict supplier qualification evaluation process
Ocean Grounds scores the suppliers based on three evaluation criteria: product quality, delivery capability and service, and will re-evaluate them at the end of each year according to their actual performance. The qualified suppliers will be retained and the suppliers that do not meet our standards will be removed from our supplier list.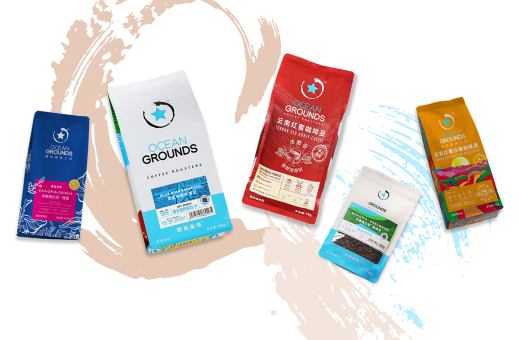 Compared with foreign coffee, the coffee from Yunnan has its own characteristics. It is hard to decide which is better. The flavor differs due to different climate, soil and treatment methods. World famous Pu'er Tea (from Simao city) is the special local product of Pu'er City. However, the Pu'er coffee is also very revered and famous. We have closely cooperated with some coffee estates in Pu'er City, Yunnan Province, and the current annual purchasing capacity is up to 200 tons.
Please feel free to contact us if you are interested in our brand, products and services or want to get more details.
Please call the national retail and wholesale service hotline.
service@oceangroundscoffee.com